Thanks to MOAA Vacations Signature Cruises, it is not too early to start planning travel for the coming year.
In addition to cruising with fellow MOAA members from across the country, you are able to invite an unlimited number of guests to share the experience. Reservations, open to all MOAA friends and family, include exclusive member pricing and amenities. Please note, space is limited by ship capacity.
If you have been unable to decide on the perfect destination, look no further. MOAA vacations has created two fantastic itineraries with members in mind.
Destinations
Two Signature Cruises are available during December of 2020. One explores the Danube Holiday Markets, the other tours Vietnam and Cambodia.
The Danube Holiday aboard the Maria Teresa lasts eight days and journeys from Passau, Germany, to Budapest, Hungary, stopping in multiple destinations in Austria and Slovakia along the way.
If you choose to cruise Vietnam and Cambodia on the Mekong Jewel, you begin your travels in Siem Reap, Cambodia, and end in Ho Chi Minh City, Vietnam, after 13 days of adventures through the two countries aboard a brand-new, all-suite ship.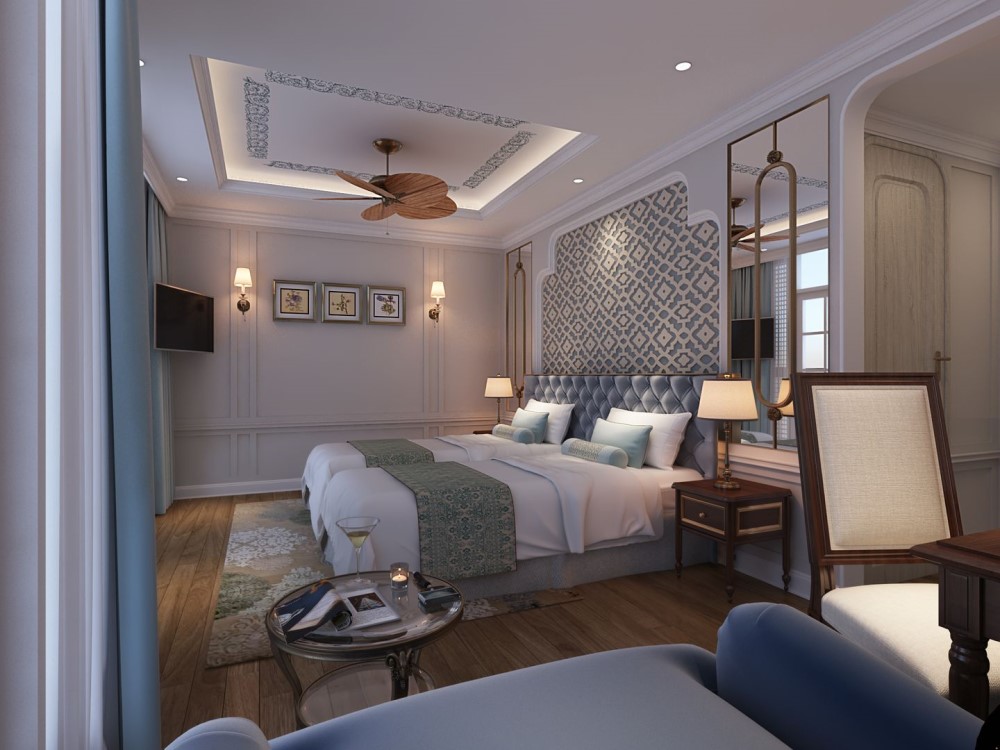 Suite aboard the Mekong Jewel. (Photo via Brennco).
Amenities
The all-inclusive experience features unlimited premium spirts and wine, shipboard internet and Wi-Fi, airport transfers, farm-to-table cuisine, gratuities, and more to guarantee you stay entertained and connected during your vacation. In addition, MOAA members and guests receive a $150 per person onboard credit. With curated shore excursions and bicycles included, you will have endless actives at your fingertips in all of your destinations.
Book Now
Book now to guarantee a spot on this unforgettable experience. For more information, including pricing, please visit the MOAA Vacations website, call 1 (800) 211-5107, or send an email. Don't delay, as MOAA Signature cruises to Paris and Normandy sold out quickly in 2019 and space is very limited. To learn about other opportunities to travel with MOAA Members, you may find information on other destinations here.