The long-awaited National Museum of the United States Army will open on Veterans Day, a debut delayed about five months because of the COVID-19 pandemic.
The museum, located on a publicly accessible portion of Fort Belvoir, Va., is the first dedicated to the Army's entire history. It will take visitors about 3½ hours to walk through and includes artifacts and documents from the Revolutionary War to the present, a memorial garden, an interactive learning space, and an immersive 300-degree theater that will rumble with sounds from the screen.
[RELATED: Navy Announces Plans for New Museum in D.C.]
Plans for the museum had been in the works for nearly three decades. The Army designated the Army Historical Foundation as the official fundraiser for the museum, and the Army will take ownership and run operations once the museum is open.
The museum will feature three main attractions:
The Army and Society Gallery features Army contributions made when the force wasn't at war, including advancements in transportation, medicine, engineering, and space.
The Fighting for the Nation Gallery is divided into six galleries, each covering a different period in the Army's history starting with the Revolutionary War to the wars in Iraq and Afghanistan.
The Soldiers' Story Gallery will feature personal accounts from men and women who served throughout the Army's history.
The museum includes more than 60 cast figures, which were almost entirely created with active duty soldiers as models.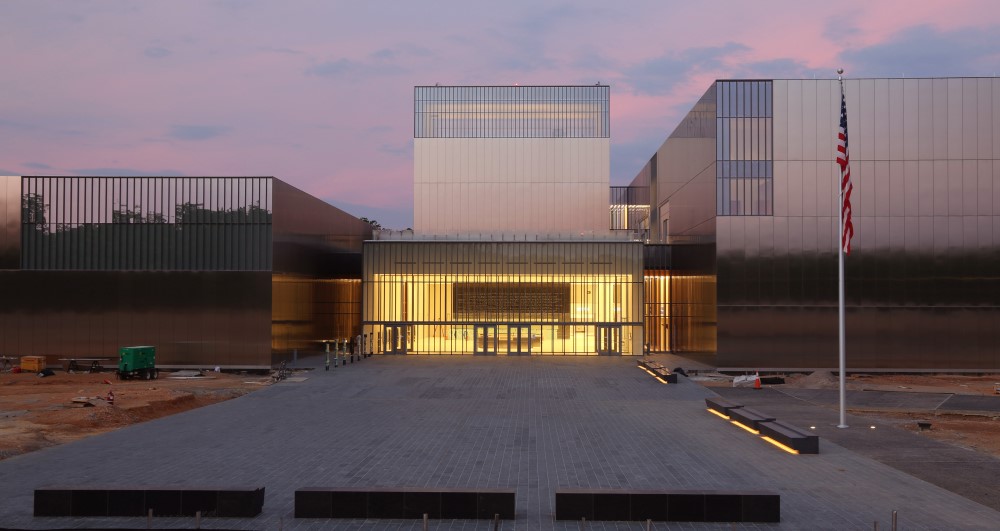 An exterior shot of the National Museum of the United States Army. Building construction and exhibit installations are now complete. (Photo by Duane Lempke)
One life-size exhibit depicts how American forces stormed the beaches of Normandy on D-Day. Another exhibit displays an engine from the Super 6-1, one of the Black Hawk helicopters that crashed in Somalia in October 1993 and was depicted in the movie Black Hawk Down.
[RELATED VIDEO: Meet the Men and Women Bringing Aviation History to Life]
"A lot of thought went into choosing selected artifacts," said Paul Morando, chief of exhibits for the museum, in an interview with Military Officer in February. "These objects that we were looking for are the ones that have a sort of significance personally to soldiers, but also can translate well to the American public."
Tickets are free, but visitors will need timed-entry tickets to manage crowds. The museum will be open every day except Christmas.
MOAA Knows Why You Serve
We understand the needs and concerns of military families – and we're here to help you meet life's challenges along the way. Join MOAA now and get the support you need.