(This article will appear in an upcoming edition of in Military Officer, a magazine available to all MOAA Premium and Life members. Learn more about the magazine here; learn more about joining MOAA here.)
By Patricia Kime
It's been 75 years since President Franklin D. Roosevelt signed the Servicemen's Readjustment Act of 1944 — the GI bill — spawning a post-war boon leading to the rise of the American middle class. More than 25 million veterans have benefited from the education provisions, attending college, engaging in vocational training, and landing jobs they might never have envisioned before military service.
Veterans, old and young, and offspring who have benefited from the life-altering opportunities offered by the GI bill discuss this monumental piece of legislation and the impact it has had: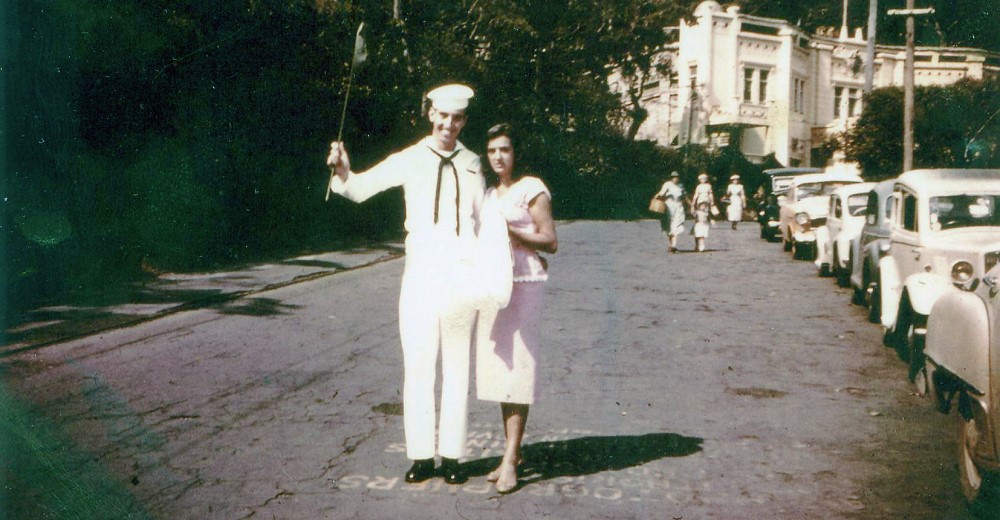 Gerry and Frances Moody pose in 1957. (Courtesy photo)

Capt. Holmes "Gerry" Moody, USN (Ret)
Gerry Moody enlisted in the Navy shortly after the Korean War, and four years later, left the service with full eligibility for the GI bill under a law extending the World War II-era education benefits to a new crop of veterans. Moody worked a full-time job while attending school. His wife, Frances Helen Roderick Moody, served tables at a hotel dining room to help make ends meet.
The couple built a life, raising three children while Moody progressed in a civil service career. He later became an investment banker. Eventually, Moody was promoted to captain in the Navy Reserve. Moody, now in his 80s, says that without the GI bill, his "life would not have been possible."
"My alternative to a college-based future seemed to be small-town employment in cotton mills," Moody tells Military Officer. "The path not taken could not conceivably [have] been a better one than the GI bill enabled."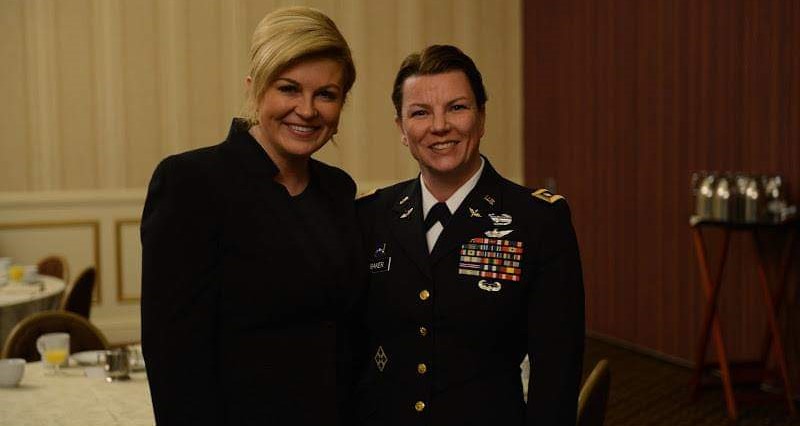 Lt. Col. Patricia Baker, ARNG, right, poses with Kolinda Grabar-Kitarović, the president of Croatia. (Courtesy photo)
Lt. Col. Patricia Baker, ARNG
Minnesota Army National Guard Lt. Col. Patricia Baker defended her doctoral dissertation in 2017 at the University of Minnesota — 25 years to the day after her enlistment April 27.
Enlisting at age 17 as a wire systems installer, she joined the military to escape farm chores and pursue aviation. But she never dreamed the military also would provide her a lifelong passion and hobby — education.
"I'm that kid who raised their hand way too much in class, ever since I was little," Baker says. "And that love of the academic environment just stuck with me."
Baker earned an ROTC scholarship at the University of North Dakota, was commissioned in the Army, and became a UH-60 Blackhawk pilot.
Later, as a member of the Army Reserve Officer Training Corps staff at Marquette University, Baker took advantage of the opportunity to take courses at the school, earning a master's degree and saving her Post-9/11 GI Bill benefits for the chance to earn a doctorate, which she accomplished at Minnesota. Still in the Army National Guard, Baker, a combat veteran who completed two tours in Iraq, recently finished an Army War College fellowship at Tufts University, Mass.

[MOAA's GI Bill Landing Page]
The promise of the GI bill made much of it possible. Baker advises young military personnel now to "use every nickel" offered.
"I got an 84-credit doctoral program done, and I'm debt-free," Baker says. "People don't get degrees like that without debt," Baker says.





Katie Lathrop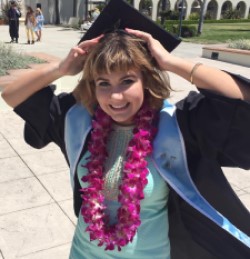 A digital content specialist at MOAA, Katie Lathrop grew up as a military child, the daughter of retired Army National Guard Brig. Gen. John Lathrop. Like most military families, the Lathrops moved from house to house – nine times before Katie turned 13 – eventually settling in California, where she attended high school and hoped to go to college.
Lathrop set her sights on the private University of San Diego (USD), with a beautiful hillside campus and a stellar academic reputation. Having used part of his GI Bill benefits to cover a master's degree, Lathrop had enough GI bill funds to transfer the remainder of his benefits to Katie and her sister. Between the GI bill, USD's participation in the Yellow Ribbon Program that provides scholarships to military families, and a MOAA student loan, the price of a private education became affordable.

"I am so incredibly lucky that my parents were gracious enough to transfer that benefit to both my sister and I. It gave me the opportunity to go to an amazing school. … It opens so many doors and opportunities," Lathrop says.

Cmdr. Yousssef Aboul-Enein, USN, and Omar Aboul-Enein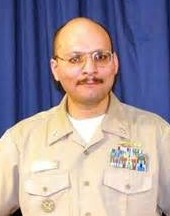 Cmdr. Youssef Aboul-Enein, USN (pictured) couldn't be prouder of his son Omar, earning a master's degree in computer science from Hood College in Frederick, Md., and working in advanced robotics as fellow at the National Institute of Standards and Technology. And Omar is doing it under his father's Post-9/11 GI Bill benefits, which contained a provision that allowed troops to transfer their benefits to spouses or children under age 26. "The greatest gift I could give my children is a debt-free college education," Youssef Aboul-Enein said. "We have people who have so much college debt, they can't get on with their lives — can't get married, can't have children and move on with their lives because of this debt."
Omar's opportunity almost didn't happen. While serving at Bolling AFB in Washington, D.C., Aboul-Enein ran into a chief petty officer who "marched him down to his admin shop" in 2009 and "ordered" Aboul-Enein to sign up for the Post-9/11 bill. "The chief said 'Sign here, here and here,' and 10 years later, I'm helping my son pay for grad school. Thanks, Chief!" Aboul-Enein says.
No slouch to education himself, Aboul-Enein is a graduate of the University of Mississippi and holds four master's degrees — two from the University of Arkansas, one from the National Intelligence University, and another from the Industrial College of the Armed Forces. The counter-terrorism expert says he likely will use leftover GI bill funds to pursue a doctorate in organizational leadership after Omar graduates.
"Historically, the GI bill, no question, made accessible a college education for many Americans. In my opinion, I don't think we could have sent a man to the moon without the people educated by the GI bill," Aboul-Enein says. "As far as the Post-9/11 GI Bill goes, I advise young sailors and soldiers: Do not leave the service until you are 100% vested. It provides a life after the military."