A North Carolina chapter of the Military Officers Association of America recently unveiled a new memorial honoring troops who made the ultimate sacrifice in the fight against terrorism.
The Global War on Terror Monument at Freedom Memorial Park in Fayetteville was dedicated during a Memorial Day ceremony. The MOAA chapter raised more than $20,000 for the monument, nearly the entire cost to build it.
"Our members felt very strong that here in Fayetteville - and Fort Bragg being the home of the contingency corps and special operations forces - it was considered more appropriate and more urgent that we have a monument here," said Juan Chavez, a retired Army colonel and president of the Cape Fear chapter of MOAA.
Fort Bragg is home to the Army's airborne troops that can rapidly deploy in 18 hours and Special Operations forces, both of which continue to deploy in the fight against ISIS and terrorism. Nearly a quarter of the 264 members in the Cape Fear MOAA chapter have participated in operations in the Middle East, Chavez said.
"This monument to our men and women who have given their lives in this war on terrorism were overdue some recognition," Chavez said.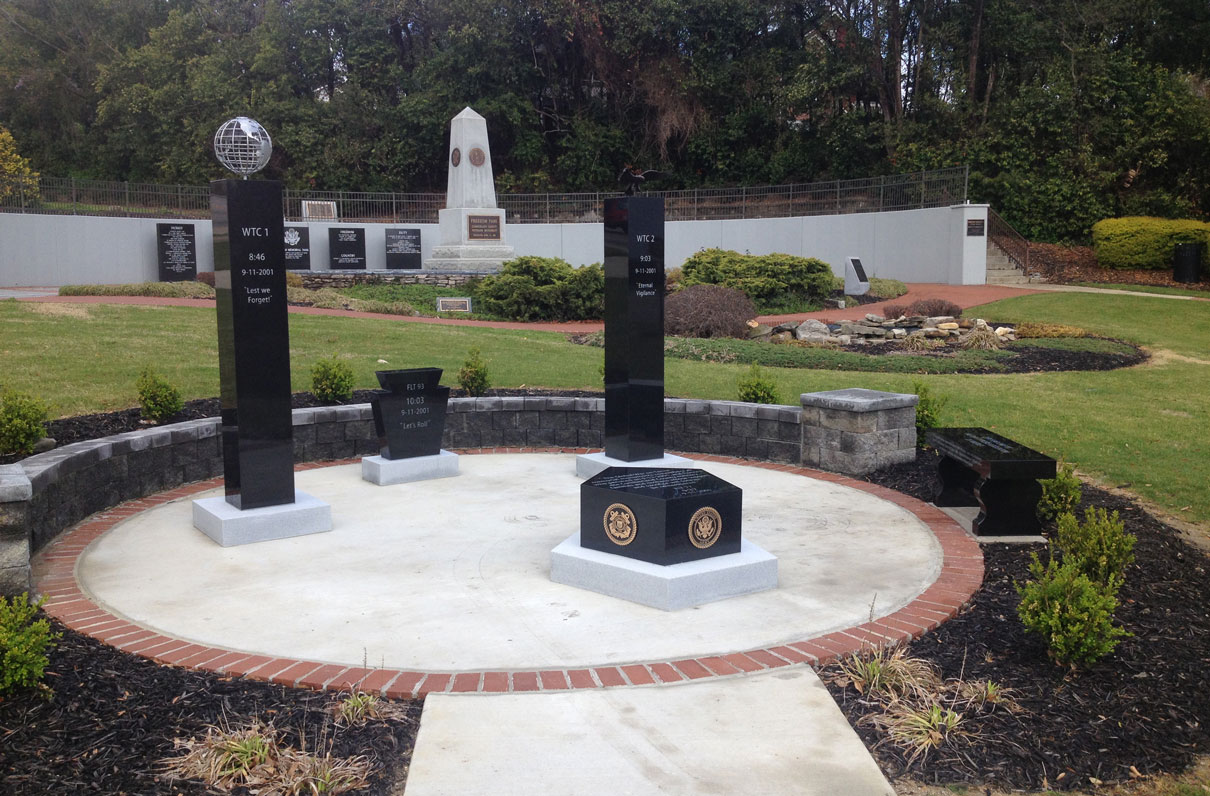 The monument features two towers, symbolizing the towers of the World Trade Center that were destroyed in the 9/11 terrorist attacks. Atop one tower is a globe and on the other is an eagle. There is also a small replica of the Pentagon and a keystone representing Pennsylvania to acknowledge both the D.C.-area attack as well as the crash of United Airlines Flight 93.
The monument is part of Fayetteville's Freedom Memorial Park, which features monuments remembering veterans of World War I, World War II, Korea, Vietnam, Purple Heart recipients and those who are Missing in Action/Prisoners of War.
Don Talbot, chairman of the Freedom Memorial Park Steering Committee, set out a few years ago to establish a monument to honor those killed in the GWOT
The monument was projected to cost $25,000. One of the largest initial donations came from the Cape Fear MOAA Chapter - $2,500, with more to come, he was promised.
Less than a year later, Chavez presented Talbot a check from chapter members for $19,000.
"Shock," Talbot said remembering his reaction to the sizable donation. "And a great deal of exhilaration."
The park foundation moved forward with the plan to construct the monument. Talbot said the entire park is a tranquil place for visitors to reflect.
"These kinds of things must be remembered," he said. "We have to teach people. We certainly need to discuss the wars. The entire Freedom Memorial Park is set up to sit there and reflect and educate."
Amanda Dolasinski is MOAA's staff writer. She can be reached at amandad@moaa.org. Follow her on Twitter @AmandaMOAA.