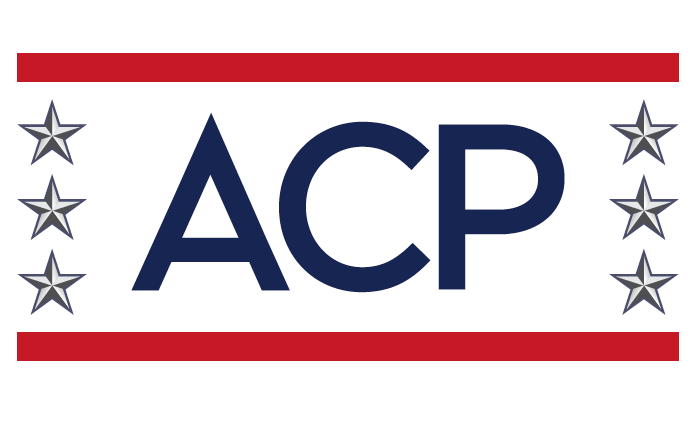 The Military Officers Association of America (MOAA), featuring our valued partner, American Corporate Partners, would like to invite you to participate in our exclusive Virtual Career Fair event, as we work together to support transitioning servicemembers, veterans and their spouses in finding their next meaningful career. This unique opportunity connects the military and veteran community directly with employers. The best part? It can be all be done from the safety, security and comfort of your home or office on your preferred laptop, tablet, desktop or smartphone device.
Our online, cloud-based platform makes it easy and fun for you to participate. After registering your organization to participate, you will be given access to create and customize your own booth, complete with your logo, images, videos and other information to make your organization stand out.
Let MOAA help you chart your course. Join the Virtual Career Fair from 1-2:30 p.m. Eastern. This free Virtual Career Fair is open to all servicemembers, veterans, and military spouses.
[EMPLOYERS: Click Here to Register]
The Military Officers Association of America (MOAA) is the country's leading organization protecting the rights of military servicemembers and their families. Those who belong to MOAA not only lend their voices to a greater cause, but they also gain access to extensive benefits tailored to the needs and lifestyles of military officers. MOAA members proudly hail from every branch of the uniformed services. To them, we have made the same promise that they have made to their country: Never Stop Serving.
America's business professionals want to help you network and translate your skills so that you can find your next job. American Corporate Partners (ACP) is a nationwide nonprofit connecting post 9/11 veterans and the spouses of active-duty service members to experienced professionals for free, one-on-one yearlong mentorships. Coming from more than 80 Fortune 500 and best-in-class companies, including AIG, Amazon, The Coca-Cola Company, Deloitte, Disney, GM, IBM, Lockheed Martin, MasterCard, USAA and more. In addition, ACP Citizen Mentors come from every career path in America. ACP Mentors stand ready to assist with all aspects of your job search including revising résumés, practicing for interviews and networking.
This career transition event is funded and made possible through The MOAA Foundation (501(c)(3)), and we rely heavily on contributions by participants to make these virtual events possible. When deciding how much to donate, please consider a suggested contribution of $250. If every participant donated a minimum of just $25, we would be able to continue these invaluable programs in support of the broader military and veteran community. You can donate online or contact the MOAA Member Service Center at (800) 234-6622 to make a monetary contribution. Thank you for your support!
MOAA's Virtual Career and Transition Toolkit
This event is one of several being presented by MOAA over the coming weeks as MOAA members and others in the military community seek career and financial guidance through uncharted terrain. Some of the events are listed below; click the links to learn more or to register, and click here to get more details about the series.