Join MOAA's finance and benefits experts with special guest, Kevin Matthews (CPA, SHRM-CP, MST, MBA, MAcc, former Naval Flight Officer, and MOAA Life member), as we discuss tax issues that may impact your 2019 tax filing. This free webinar will cover a general overview of the tax issues and changes as well as discuss how these changes may affect currently serving and retired military members, veterans, and their families. We will also discuss some of the changes under the new SECURE Act. Register today!
Can't make it? No problem. Register now for the webinar and we'll send you a link to the recording.
Guest Speaker
Kevin S. Matthews, CPA, SHRM-Cp, MBA, MAcc, MST
Beta Solutions CPA, LLC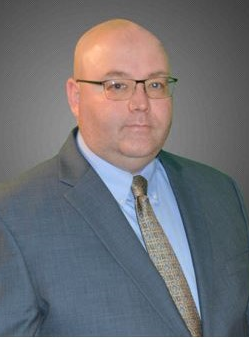 Kevin Matthews is the owner of Beta Solutions CPA and has been practicing in tax since 2003 and accounting services since 2012. Kevin started his work in tax as a volunteer in the Volunteer Income Tax Assistance program with fellow Sailors and Marines, during his service in the US Navy. After leaving the US Navy, Kevin went into public accounting practice working on a variety of tax areas, but was eventually selected to join KPMG, LLP in 2014, where he worked on inpat/expat returns.
Currently, Kevin is also a professor of Accounting at George Mason University, primary in the area of Tax.
Prior to working in tax, Kevin worked served in the US Navy as a Naval Flight Officer aboard the P-3 Orion, the Navy's primary aviation antisubmarine warfare platform. During his time in the Navy, Kevin served as a Personnel Officer, Assistant Administration Officer, Enlisted Programs Officer (in Recruiting Command) and the primary coordinator for the Senior Shore Station Leadership program, training the future leaders of Naval Installations around the world.
Interested in other Finance Webinars? Check out our schedule and archive here.