The chapter web template is designed to allow your chapter to inform potential members about your chapter's goals and activities. It is a simple way of establishing a one page web presence for your chapter that can be easily maintained with periodic updates and is hosted by MOAA. If you currently have a chapter website, you do not need to utilize the chapter template.

To obtain your login information, contact Chapters at (800)234-6622 ext 168, or email chapters@moaa.org. We recommend that each chapter utilizing the chapter template designate someone in the chapter who will be responsible for completing and maintaining the template.

The template will appear as below, with boxes to type your information into. There is sample text below each box to give you an idea of the kind of thing to put in each section. The headings of these boxes are fixed.




The Web presence will look like this. (The example has not been populated with real information.)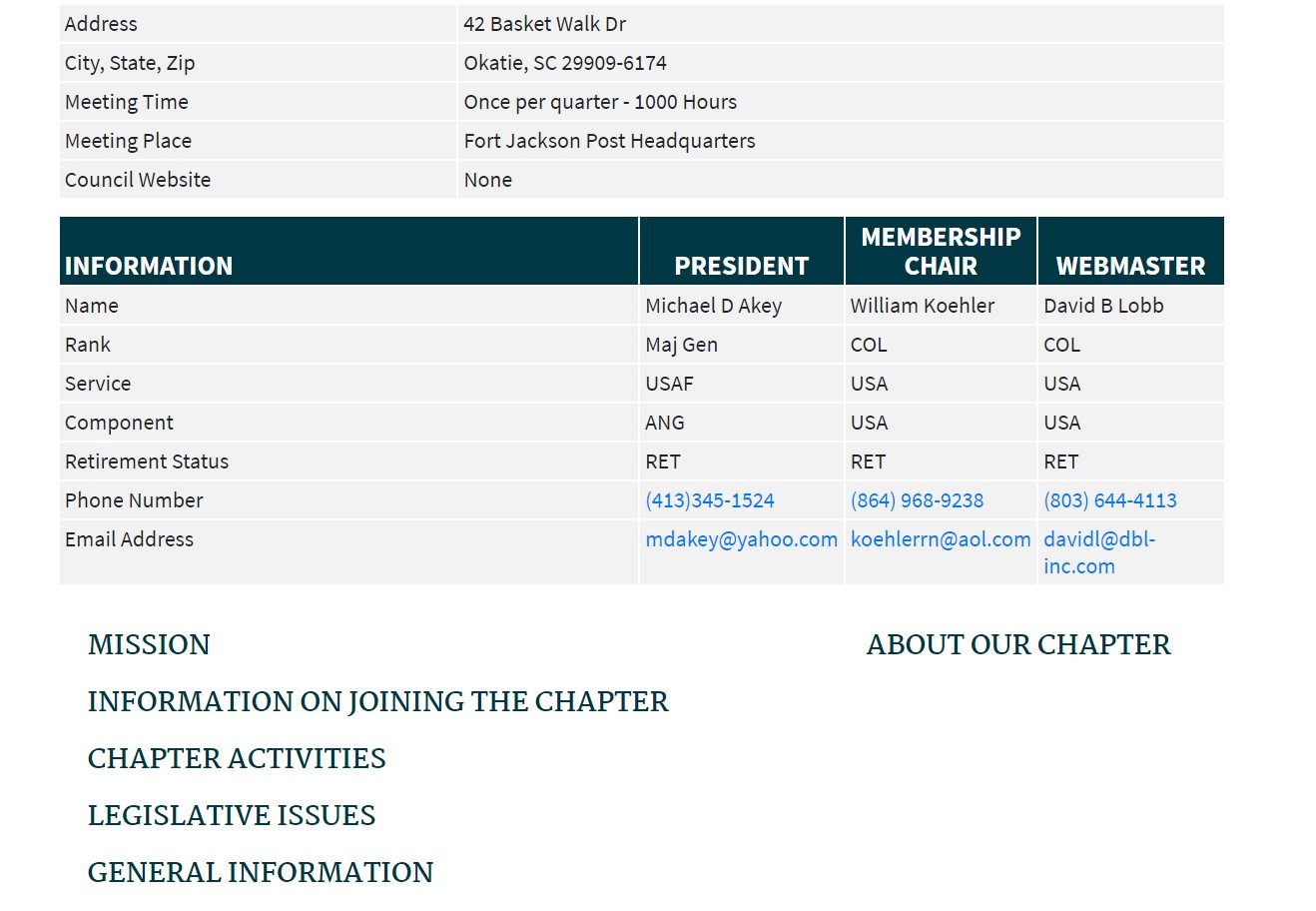 Once you complete your chapter template, it will appear on the MOAA chapter locater page to advertise your chapter to potential members. You can also include the URL in any mailings or information you send to new or potential chapter members.

Log in to complete your chapter template.