For more on MOAA's latest advocacy efforts, click here.
The August 2021 CPI is 268.387, 5.9 percent above the FY 2021 COLA baseline.

The Consumer Price Index for September is scheduled to be released Oct. 13. The CPI baseline for FY 2021 is 253.412.
The latest COLA news from MOAA: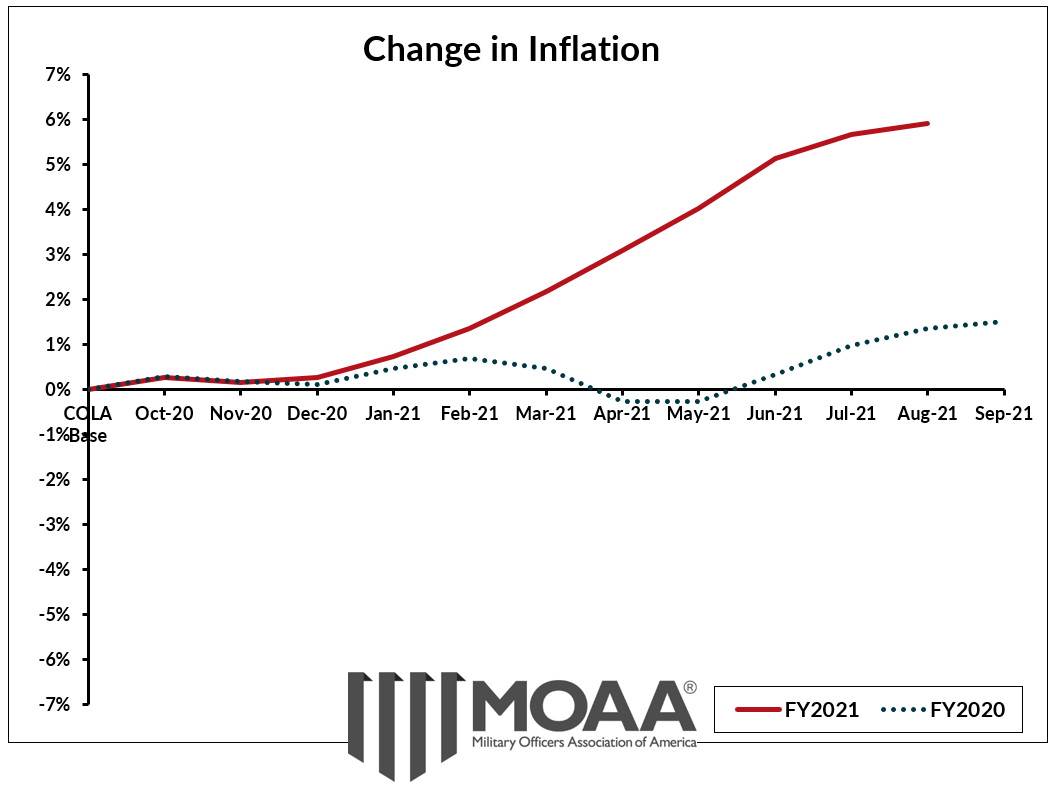 The calculation is made by comparing the average CPI from July through September of the current fiscal year to the average for the same months of the year prior. Remember, active duty pay raises are calculated differently.
This information is calculated from the non-seasonally adjusted Consumer Price Index for Urban Wage Earners and Clerical Workers (CPI-W). Calculation for monthly COLA change: (Monthly CPI-Yearly baseline CPI)/Yearly baseline CPI.
Learn more about CPI on the BLS web page.
Join the fight to protect your pay and benefits.