Hurricane Help: Resources for Servicemembers and Retirees in Florence's Path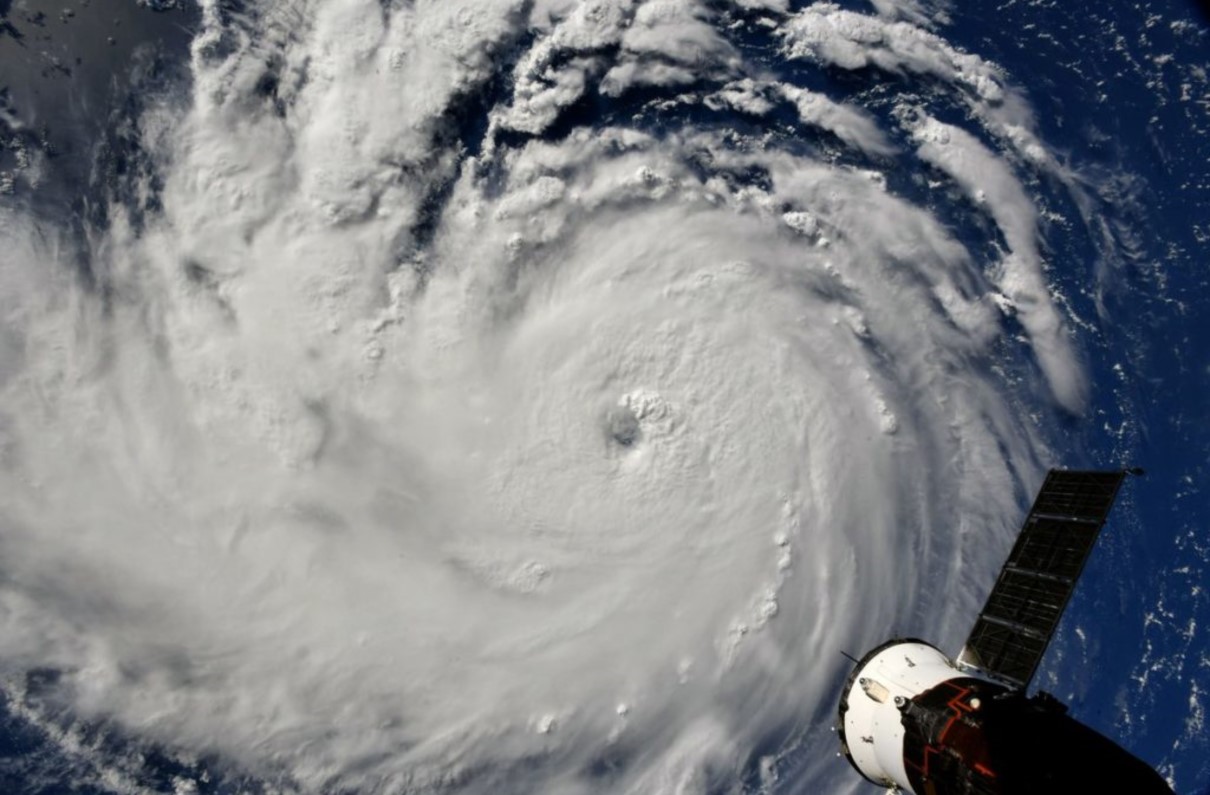 A view of Hurricane Florence from the International Space Station. (NASA)
As Hurricane Florence moves closer to the eastern United States, servicemembers, retirees, and military family members are among the residents preparing for catastrophic rainfall and high winds that could cause widespread power outages and damage.
Governors of Georgia, Maryland, North Carolina, South Carolina, and Virginia have declared states of emergency and issued orders of evacuation to parts of their states. Some military installations near the coast have evacuated non-essential personnel.
If you're in the path of Florence, there are several steps you can take to be ready, and to ease your recovery after the hurricane makes landfall:
Tricare
Emergency procedures for prescription refills are in place for the states mentioned above through Sept. 20, as well as Washington, D.C., according to Tricare's website. Get your emergency refill by taking your prescription bottle to any Tricare retail network pharmacy (a list is here, or call Express Scripts at 1-877-363-1303).
Get more details on Hurricane Florence-related Tricare information at Tricare's Disaster Alerts page.
Not in the storm's path? Revisit your family's emergency medical plans and make sure you have everything you need. Check out Tricare's checklist, which includes important documents (that should be stored in a waterproof container).
VA facilities
Check with your specific VA facility for information regarding operation after the hurricane makes landfall. Updates also may be available via the national Veterans Affairs Department website (http://www.va.gov). Links to some of the VA facilities in the path of the storm:
Identification
If your Veterans Health Identification Card is lost or destroyed, contact the facility that issued the card or call 877-222-8387.
VA home loans
If you have a VA home loan and your home was affected by Hurricane Florence, your first phone call should be to the Federal Emergency Management Agency.
You can also contact the VA to speak with a loan specialist by calling 977-827-3702. Get more details on VA natural disaster policy here.
How to help
If you're interested in donating to military-focused relief efforts, consider one of the military service relief agencies, which provide disaster aid to servicemembers, retirees and families: