New GI Bill Provisions Offer Veterans Technical Training and Education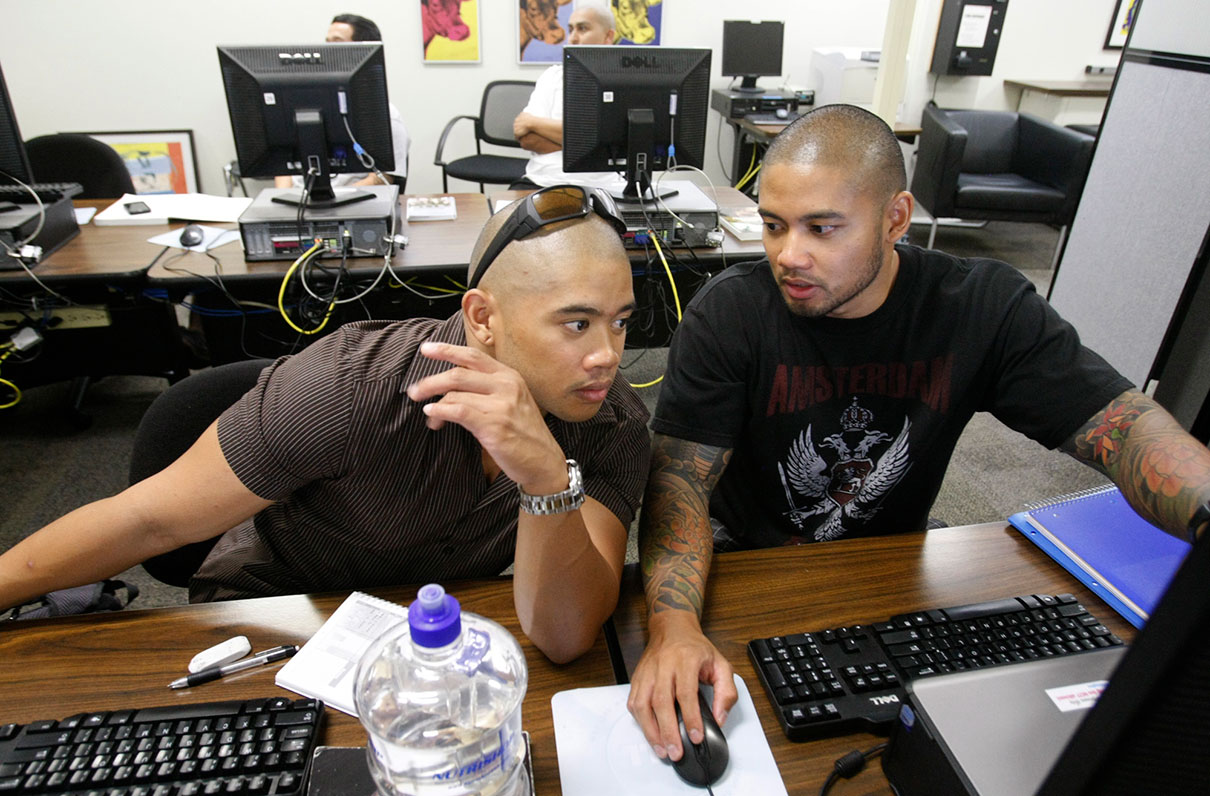 Bryce Torres (left) and his brother Gladwin Torres (right) during anthropology lab on the campus of Pacific Community College (PCC) on August 29, 2013 in Pasadena. Bryce was in the army for 6 years and Gladwin was in the air force for 6 years. Both live in Pasadena. About 800 veterans are enrolled at PCC which was ranked 8th in among 2-year schools nationwide by Millitary Times for its veteran services. (Photo by Gary Friedman/Los Angeles Times via Getty Images)
The Harry W. Colmery Educational Assistance Act of 2017, commonly referred to as the "Forever GI Bill" contains 34 sections covering educational, vocational, and disability benefits to support veterans, active duty servicemembers, National Guard and Reserve members, and dependents. Two of these provisions are aimed at focusing on careers that provide former servicemembers and military retirees education and training benefits that should lead to high-paying employment.
The first program (Provision 111, More Benefits for Science, Technology, Engineering and Math (STEM) Programs), which premieres Aug. 1, 2019, will provide the opportunity for up to an additional nine months (and maximum of $30,000) of GI bill benefits for eligible beneficiaries enrolled in programs focused on STEM fields. These fields typically require more than the traditional credit hour requirements to earn a degree. Priority will be given to those who are entitled to 100 percent of the GI bill benefit, already have enrolled in a STEM program, and have completed 60 semester credit hours.
The second program (Provision 116, Pilot Program for Technology Courses or VET TEC) is a five-year pilot program with opportunities to enroll in high-technology programs of education that provide skills needed for in-demand employment. These programs include computer software and programming, information science, media application, and data processing. The VA will provide employers or training programs with GI bill funds to offset training expenses and a housing allowance for the beneficiary, with the expectation that employment is the end game. This program also is expected to premiere sometime in 2019.