SSAC Application Information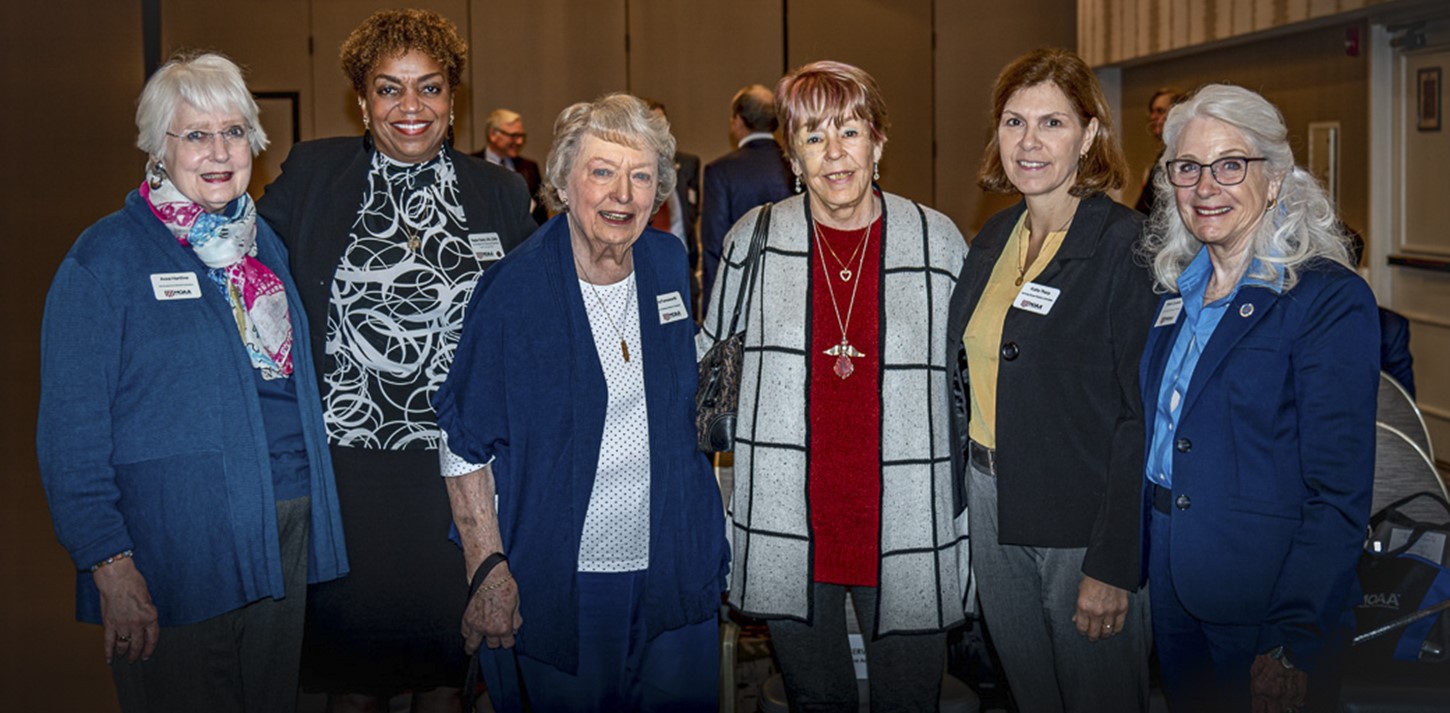 Spouses gathering at a recent MOAA event include, from left, Surviving Spouse Advisory Committee Chair Anne Hartline, MOAA CFO Regina Chavis, and committee members Patricia Farnsworth, Barbara Smith, Capt. Kathy Thorp, USN (Ret), and Micki Costello. (Photo by Lloyd Beard for MOAA)
MOAA's Surviving Spouse Advisory Committee will elect three new members in 2020. Each member serves a four-year term, with the option to extend the term an additional two years.
The committee, which has six members, is tasked with making recommendations to MOAA's president and CEO about key issues affecting the surviving spouse community. Committee members also participate in MOAA's annual Storming the Hill event, speak at regional council and chapter leadership workshops, write a monthly column, and present an annual Surviving Spouse Liaison Excellence Award.
For more details and to apply, please click here to download a fillable PDF application. (NOTE: Deadline extended to April 14, 2020)
Apply to Join MOAA's Board of Directors
In 2020, MOAA is electing a new class for its board of directors, which governs and oversees the operations of the association. The 12-member class will begin its term in October.
Surviving spouses of eligible officers are encouraged to apply for a director position. In fact, to maintain the required service representation, the incoming class must include at least one surviving spouse.
Interested surviving spouses can click here for more details, including a fillable PDF application form.