All veterans have a story of service. And for those of us at MOAA, that story continues long after taking off the uniform.
This Veterans Day, we celebrate the bonds that tie these stories of service together: The hard work, the long hours, the suffering and the sacrifice, the pride and the perseverance. No matter the generation or branch, wartime or peacetime, active or reserve, we honor those who've picked up this patriotic mantle over the generations.
I am always amazed by what you can learn from just asking a veteran to share their story. So often humble and unassuming, these veterans have incredible stories and experiences to share. The most perfect comment I've ever heard was while in line at a fast food restaurant. A veteran identified himself as having served in the military, and the employee behind the counter said, "Thank you for your service." The veteran replied, "You were worth it."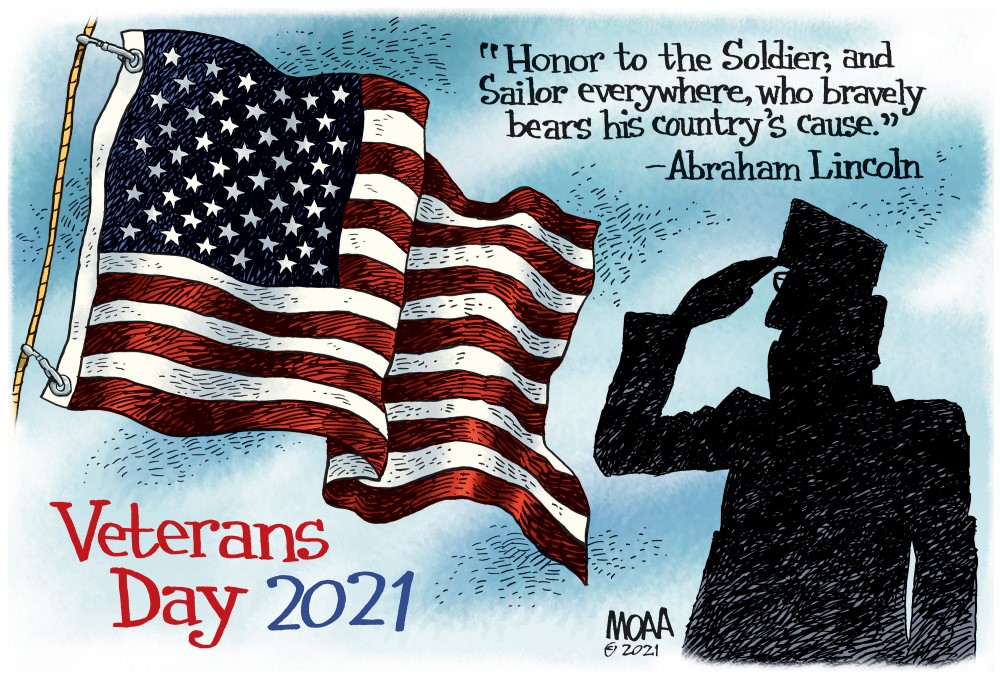 Stories like this inspire me to continue my service – not in the military, but in my community and on behalf of those who have and continue to serve. And I'm far from alone: With the strength of 350,000 voices, MOAA continues its work on behalf of all veterans, on this holiday and beyond, to ensure they receive the support they've earned.
MOAA's advocacy efforts run the gamut, from work to preserve our nation's promises to our military retirees, to protecting the pay, benefits, and quality-of-life programs essential to maintaining the modern force. And we continue looking toward the future, working to combat some of the challenges our nation faces in fielding its next generation of heroes.
And as we push for changes on Capitol Hill, hundreds of MOAA affiliates lead outreach efforts in their own communities, whether by local advocacy efforts or fundraising drives or engaging with future veterans at the local JROTC. And with the support of generous members, The MOAA Foundation works to provide veterans with emergency relief as well as life-changing support for their transition to the civilian sector. Through these channels and many others, MOAA does its part to strengthen the veteran community.
Your help in these efforts and others remains essential to our success as an organization, and has shown results over time that will benefit current and future veterans for many, many years to come. Again, let me encourage you to share your story of service and sacrifice—often it is these stories that plant the seed of service for future generations of veterans. In closing, thank you for this service, as well as your time spent in uniform, and thank you for continuing to embrace MOAA's "Never Stop Serving" motto.
MOAA Looks Out For You
MOAA is committed to protecting the rights of servicemembers and their families. Lend your voice and support these efforts today. Because the larger our voice is, the greater our impact will be.