The Army reached out to thousands of retired servicemembers with medical specialties in March, asking them to return to duty to battle the oncoming pandemic. Col. April Critelli was the first to answer the call.


After her initial enlistment in 1982, she joined ROTC in college, became an officer, then served on active duty, in the Army Reserve, and in the Army National Guard. She worked in multiple capacities as a member of the Chemical Corps and as part of the Army Medical Specialist Corps after completing her training to become a physician assistant.


After 36 years of service, Critelli entered a well-earned full retirement in 2018.


"I choose to take time to travel and spend time with my family," Critelli, a MOAA member, said in a recent interview. "I am also a novice triathlete, so I did some overseas triathlons. Really just [things] I was unable to do while serving."


While she had some time to enjoy life after the military, the rise of the coronavirus pandemic changed her outlook.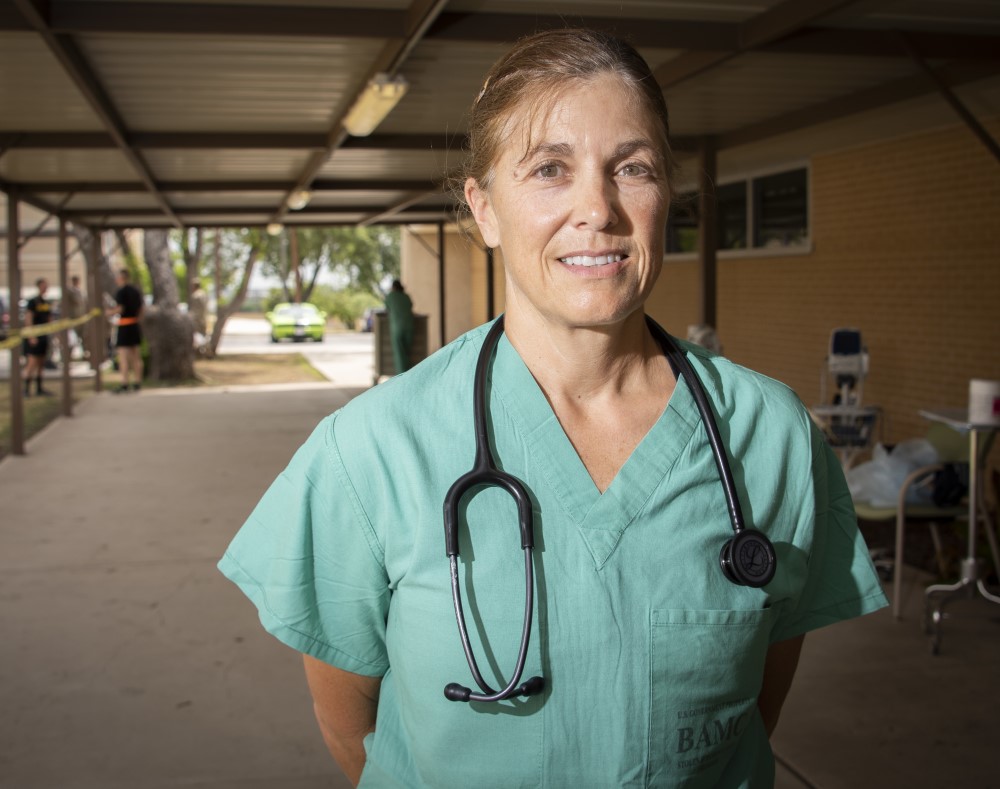 Photo by Jason Edwards/Army


"As this whole thing was transpiring, I was glued to the TV and the media, just following the whole science of it," she said. "At some level, I was wanting to contribute because I am a health care provider.


"I immediately started searching for options. ... At that point there were some contractor jobs, the VA was looking to fill temporary positions, and then Human Resources Command had a call-out that went to a number of medical folks."


The decision, she said, was an easy one.


"I thought: I know that community, let me give back there," she said. "I responded to it and within a week a got a response back, took a moment to discuss it with my family, and went with it. It all felt right from the get-go."


Her active duty orders during the pandemic will last six months, during which time she will work along fellow servicemembers to fight the coronavirus. She's serving at Brooke Army Medical Center (BAMC), Fort Sam Houston, Texas.


"What Col. Critelli did in terms of coming out of retirement to help in any way she could during this deadly pandemic is the epitome of our Army values and our medical profession, particularly when it comes to selfless service," said Brig. Gen. Wendy Harter, USA, BAMC commanding general, in an Army release about Critelli's service. She is an example of what makes people our nation's most valuable asset."


Though Critelli has come out of retirement to serve others, she does not see herself as unique among servicemembers.


"I, like many of our servicemen and women, do not want to be singled out," she said. "We do what we do for service and love of our country."
And what can fellow MOAA members do to help? Start with the basics, Critelli said.


"First and foremost, following the CDC recommendations," she said. "The protection of oneself and the vulnerable population, that is so key. We are constantly telling people to continue to wear a mask."