Bill Could Block Military Medical Cuts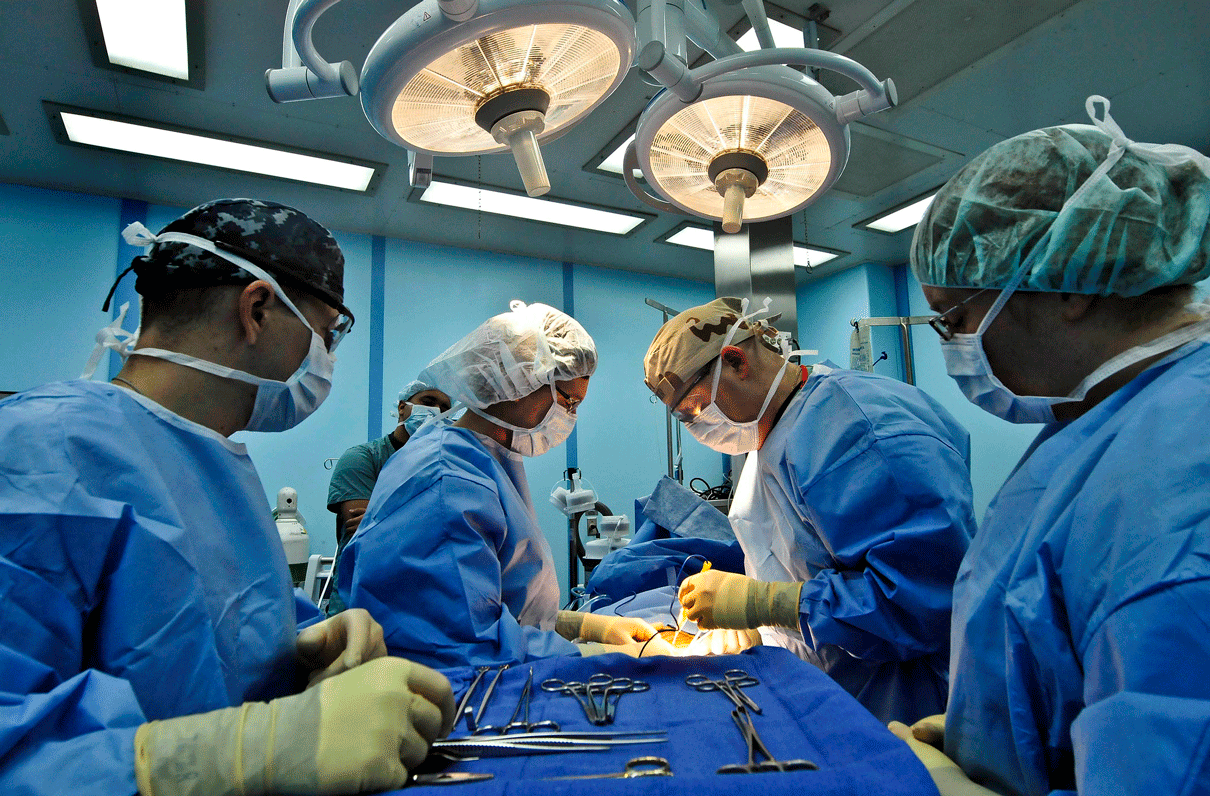 (Navy photo)
About the Author
Beasley retired from the U.S. Navy in 2009 after serving 30 years. As a career Navy Nurse Corps officer, she served in a wide variety of staff and leadership positions within the Navy and DoD. She has had assignments serving in large and small military treatment facilities, both stateside and abroad. Her clinical specialties have been in the surgical intensive care and surgical services as well as the ambulatory care areas. Her administrative emphasis has been in the managed care arena, TRICARE operations, and health care operational planning.
Beasley's leadership assignments include chief of staff of Naval Healthcare New England; director of Healthcare Operations at the National Naval Medical Center in Bethesda, Md.; chief of staff for the Commanding General for the Multi-Service Market Area at Walter Reed Army Medical Center; and director of planning and support for the Navy Surgeon General.
Beasley is a native of St. Louis. She received her Bachelor of Science in nursing from the University of Tulsa in Oklahoma and a Master of Science in nursing and Master of Science in business administration from Boston College in Chestnut Hill, Mass. She is a Fellow in the American College of Healthcare Executives. She joined MOAA in September 2009.
Yes, our members truly make a difference!
This week the House Armed Services Sub-Committee on Personnel (HASC-P) submitted their portion of the FY2020 National Defense Authorization bill, which outlines their intention to stymie the proposed cuts of nearly 18,000 military medical personnel.
This is an encouraging sign, and affirms the concerns MOAA has had all along, including those expressed earlier by the House Appropriations Committee, who went so far as to withhold $250 million for health care contractors or civilian hires, until DoD can respond adequately to specifics such as the impact these reductions would have on quality and access to care. MOAA members and supporters since May have sent more than 23,000 letters, sending a clear message of concern and the need for legislative action.

[SEND A LETTER: Tell Your Lawmakers to Protect Military Medicine]


The House mark, as ranking member Rep. Trent Kelly (R-MS) stated, "provides for enhanced oversight of MHS reforms." Included are provisions outlining specific requirements which direct the DoD and the three Services to develop the detailed plans, analyses and standardized measurements regarding any proposed reduction or realignment of medical personnel.
The specific details, which closely track with those advocated by MOAA, are contained in our issue paper.

Click here for the Dismantling Military Medicine fact sheet

The bill stipulates that the DoD cannot realign or reduce military medical end-strength authorizations until the following requirements are met and shared with Congress:


Each Service, in coordination with the Chairman of the Joint Chiefs of Staff, conducts a thorough review of its manpower requirements and accounts for all national defense strategy scenarios.
Develop analyses with respect to each affected military treatment facility and identifies specific medical billets to be reduced.
Establish specific plans for mitigating any potential gap in health services caused by a realignment or reduction.
Standardize measures for civilian network adequacy determining the capacity of local networks to provide care for beneficiaries in the affected areas.
Employ/Apply any plans and measurements in the evaluation of any proposed reductions or re-alignments.
Though MOAA is encouraged, we realize that we have a ways to go in this process; first full House Committee vote, then on to the NDAA Conference to reconcile versions of the House and Senate defense bills.
Please let your legislators know we would like to see adopted into law the language contained in H.R. 2500, which prohibits DoD's reduction of military medical end-strength until it meets strict guidelines and is reviewed by Congress.
MOAA PREMIUM Membership
---
Get expert advice and resources tailored to military officers looking for a new career. Join for only $4 a month.