MOAA's 2018 Holiday Gift Guide: Currently Serving
(Images courtesy of product manufacturers)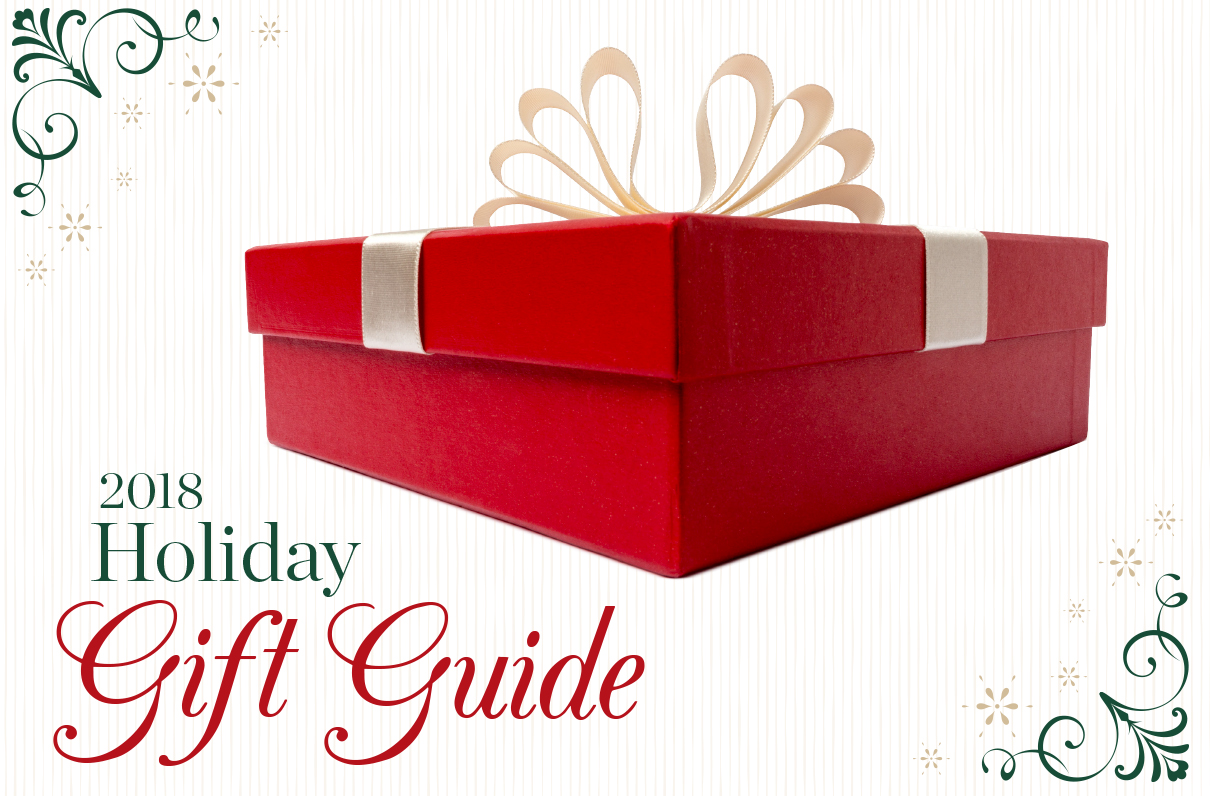 Editor's note: Below is one of the six sections of MOAA's 2018 Holiday Gift Guide. Click here for links to the rest of the guide.
Whether the mission takes your servicemember to an arid desert or desolate field, these items will help them focus on their duties. The numbers correspond to the image at the top of the page.
1. Tough timekeeper. Need a rugged wristwatch? Try one of G-Shock's GA700CM models. This digital watch has a highly durable resin case and is shock- and water-resistant. Match your service with one of three camouflage patterns: navy blue, khaki, and gray.
Cost: $130
Where to buy: www.gshock.com/watches/men
2. Drop-point knife. The Benchmade Knife Company's knives are perfect for outdoor and indoor use. For this special-edition Griptilian model, Benchmade teamed up with nonprofit AmericanSnipers.org to create a special edition knife with custom laser markings of the nonprofit's skull logo. A portion of the knife's sales will go to the organization, which is led by retired law-enforcement and military snipers who donate equipment to deploying snipers.
Cost: $135
Where to buy: Check out the Griptilian models here.
3. Smartphone car mount. The Square Jellyfish Car Mount holds your phone in place with a clamp (not a sticky pad or plastic grips) and connects to your car's air vent. This puts the phone within reach (and easy view for navigation) but keeps it out of your hand while you're driving. Owned by Navy veteran Jim Chun, Square Jellyfish also offers tripod mounts for tablets and similar products.
Cost: $17.95
Learn more: Check out the selection at www.squarejellyfish.com, where you also can find product details and links to purchase via Amazon and other vendors.
4. Shooting gloves. Hot or humid conditions can cause sweaty hands. That can cause problems for shooters, and most gloves won't help. But Mechanix Wear's new Specialty Vent Covert model is designed with lightweight mesh that allows cool air to circulate, a ventilated trigger finger, and a micro-fleece sweat wipe.
Cost: $27.99
Where to buy: www.mechanix.com
5. Comfortable, tough sunglasses.
Spy Optics' Logan model features Grilamid, a plastic polymer the manufacturer dubs "virtually indestructible." They've also got 100-percent UV protection. They're available in black, matte black, and "clear smoke" with silver lenses.
Cost: $85, or $135 with polarized lenses.
Where to buy: Get more about the Logan here. Some servicemembers might qualify for a discount by registering at https://spyoptisci.com.
Did you know that you can support the MOAA Scholarship Fund when you make Amazon purchases? Click here to specify MOAA's Scholarship Fund as your shopping beneficiary, then use smile.amazon.com for all future purchases. Your Amazon Prime Membership, shopping cart, and wish lists will all stay the same.