MOAA President's Currently Serving Spouse Advisory Council

MOAA's Spouse Advisory Council is a diverse group of active duty, National Guard and Reserve component spouses who represent the Army, Navy, Air Force, Marine Corps, Coast Guard, United States Public Health Service and National Oceanic and Atmospheric Administration. Each year MOAA invites a new council class to provide feedback on our programs and policy efforts.
Our Council members have served in a wide variety of roles including educators, entrepreneurs, writers, health care professionals, news reporters, lawyers, government employees, congressional staff members, nonprofit representatives, volunteers, and dual military spouses, just to name a few. We welcome all currently serving officer spouses and their diverse experiences. Council members will be expected to participate virtually in training sessions and physically attend meetings with Congressional offices or executive leadership.
Members of the 2017-2019 Spouse Advisory Council are: Catherine Chalkley, Maggie Casteleyn, Cynthia Giesecke, Josh Green, Sandy Law, Thea Lawton, Meghan Moretti, Victoria O'Casio, Courtney Power, Robin Rosenberger, Rollande Sampson, Desiray Tuinstra, Heather Walrath.
Members of the 2018-2020 Spouse Advisory Council are: Beth Conlin, Christopher Cosgrove, Rochelle Crockett, Nicole Gebhardt, Sidra Montgomery, Tara Nypaver.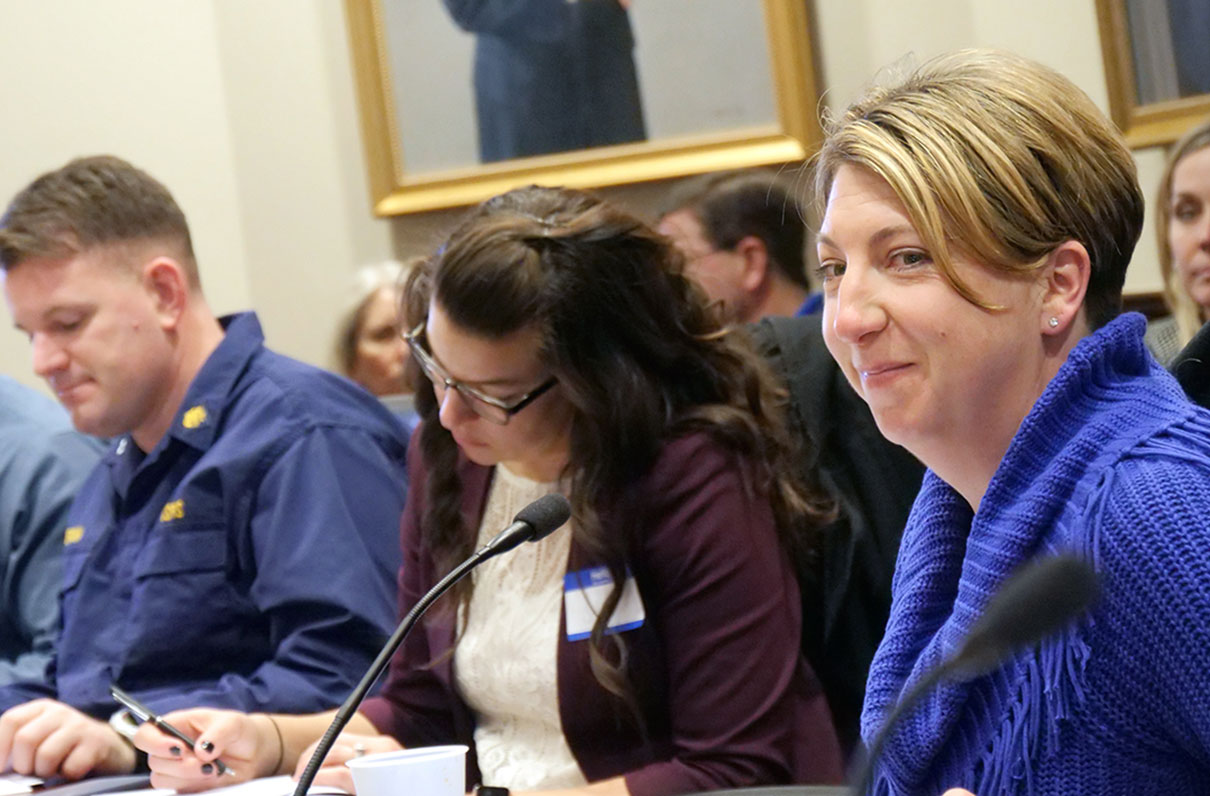 The new class of the currently serving and spouse advisory councils met with the full membership for the first time on Dec. 11. (Photo by Robert Lennox/Staff)